The Remote Class-D Amplifier was designed and made as part of the capstone design project as part of my B.S.E.E. My 5-dude team decided to make a class-d amplifier that had some DSP capability in the frontend whose parameters could be controlled wirelessly.

Features of this project included:
1000 W output power (tested to 100 W for various reasons).
8 biquad digital filters per channel.
Volume control.
Treble / Bass controls.
Bluetooth control of ALL parameters (all coefficients of all filters).
Tablet PC user interface.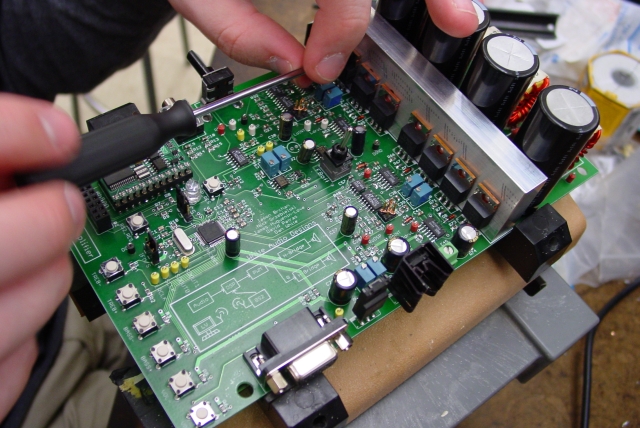 More pictures to follow.
© Copyright 2006. All rights reserved. Contact: etihwnad AT gmail DOT com